The OT Guide to Using Mindfulness to Prevent and Reverse Burnout
This Masterclass will provide you with:
An understanding of the risks of ignoring early signs of compassion fatigue and burnout.
Recognition that occupational therapists have important skills that can be applied to help ourselves and better support each other. We're all in this together, as OTs, as healthcare providers, and as humans.
Several 1-to-5-minute mindfulness strategies you can do at work to bring you into the present moment with kindness and self-compassion.
Recognition of the role of body-based and nature-based strategies to bring the mind and body into alignment for improved overall health and wellbeing.
Opportunity to share your challenges and concerns in small breakout groups with a caring group of OT peers who will brainstorm creative and workable solutions together with you.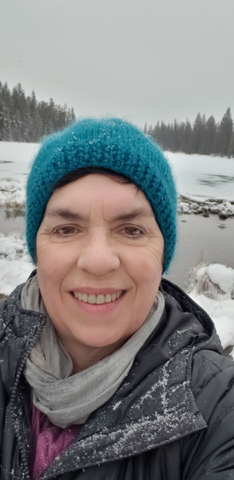 Meet Your Host
Bonnie Klassen, Occupational Therapist
Bonnie Klassen is a clinical occupational therapist with 25 years of experience in a variety of settings: community, hospital-based, urban, and rural. She is employed with Alberta Health Services as an occupational therapist in a chronic pain clinic in Camrose, and she is the owner of Action Occupational Therapy Inc in Edmonton (www.actionot.ca).
She completed her BSc(OT) at the University of Alberta, followed by a thesis-based Master of Science degree. Her research study involved implementing best practice in pain management into a geriatric inpatient setting. She is trained and licensed as a facilitator of the Mindfulness-Based Chronic Pain Management Program and she has offered mindfulness training for individuals and groups, workshops and presentations for OT and PT students, the University of Alberta Pain Management Certificate program, and to groups of allied health professionals.