Have you considered using mindfulness meditation? I've found it to be helpful personally and I've seen it benefit many of my clients over the years. Plus, there is a lot of scientific evidence to back this up. 
For the last several years, I've been teaching Mindfulness Practice for Pain Management at the Ottawa Mindfulness Clinic, where I completed my mindfulness teacher training. In 2020, I moved the program online which means that it is now available to people all over Ontario.   
This is a small group, interactive program. The course runs for eight weeks. Most weeks, there is one 2-hour session on a weekday morning. In addition, you will have access to a platform with handouts and meditations to practice. A day of mindfulness is also included part way through the program.   
This course teaches mindfulness to cope with chronic illnesses such as long Covid symptoms, fibromyalgia, chronic fatigue, arthritis, concussion and pain related to physical injury.
This course is often covered by extended health benefits. I can also bill auto insurance or Blue Cross (military, veterans and RCMP). The cost of the course is $750 (no taxes).  
The next course will be offered starting in September 2023.
The program will run for eight weeks on Tuesday afternoons from 1:30-3:30 p.m. starting September 26, 2023.
Why learn mindfulness when you have pain?
Let's face it, when we are in pain and we slow down to notice what's present, we just notice more pain! Yet, there is good evidence out there that having a mindfulness practice can improve quality of life for people living with pain. I've experienced it. I've seen my clients and students experience it.
When we practice mindfulness regularly, it can help calm the nervous system. We can be more aware of when we are bracing in response to pain (or anticipated pain). It can also allow us to be more aware of the negative self-talk, guilt and shame that we're piling on top of the physical pain.
When we are in pain, our awareness of our bodies decreases (because we all want to avoid unpleasant sensations). But that also means that we decrease our awareness of the pleasant sensations. One of the benefits of practicing mindfulness is that we can start to notice the pleasant sensations again, without getting flooded by the unpleasant ones.
As we become more aware of what's going on with our body, breath, emotions and thoughts, we can start to make wiser decisions about our lives. Over time, we can move towards living well despite the pain.
Again and again, I've seen clients with pain increase their participation in their lives after 4-8 weeks of mindfulness practice. Once again, they are able to live well, despite their pain. And once the negative emotions and self-talk decrease, the pain probably goes down too!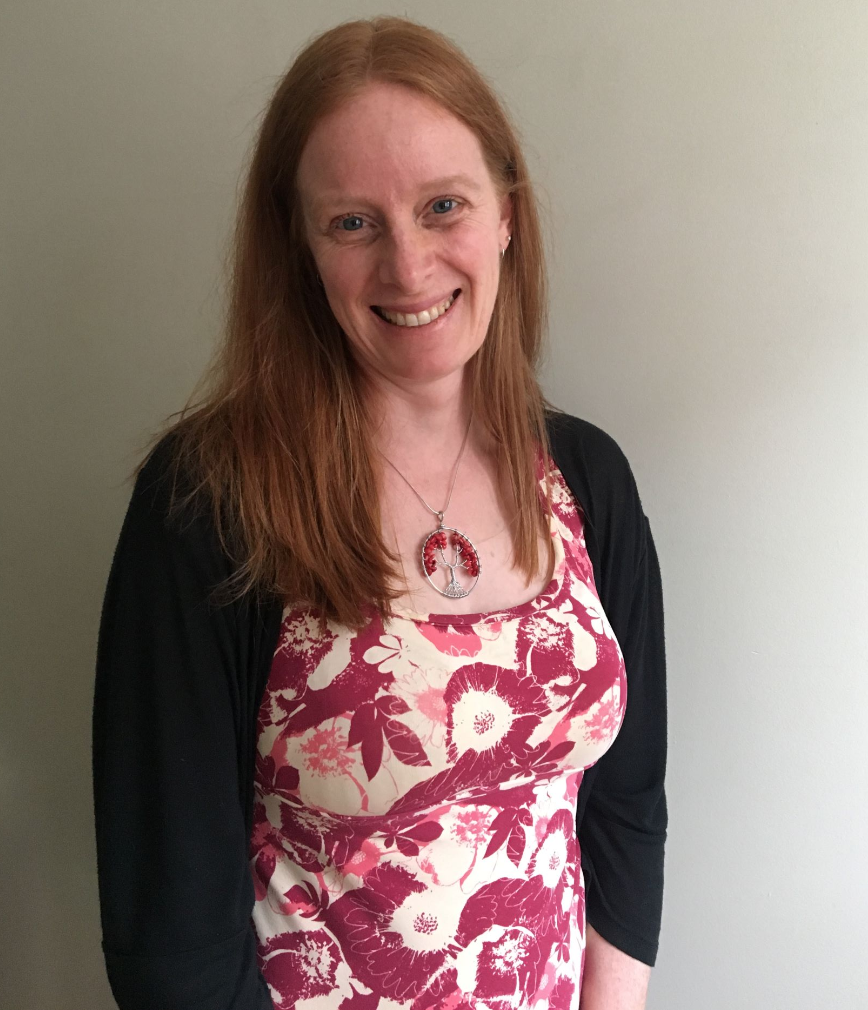 Hi, I'm Sarah
I live and work in Ottawa, Ontario as an occupational therapist and mindfulness teacher.
Both in my personal and professional life, I use nature and mindfulness meditation to bring calm and joy to each day! I often incorporate a walk into treatment sessions or lead a meditation.
I have been working as an occupational therapist for 18 years and have been practicing mindfulness meditation regularly since I became an OT. I am a firm believer in life-long learning and engage in on-going professional development in areas including women's health occupational therapy, Cognitive Behavioural Therapy for Insomnia, motivational interviewing, acceptance and commitment therapy, pain management and trauma. I have completed an intensive training program at the Ottawa Mindfulness Clinic in order to use mindfulness techniques to work with my clients. I also teach a course at the Ottawa Mindfulness Clinic.
I am currently the Topic Editor for the Women's Health column in Occupational Therapy Now (published by the Canadian Association of Occupational Therapists). I have presented to other occupational therapists in the areas of mindfulness, pain management, women's health and sleep through the Canadian Association of Occupational Therapists.