Befriending the Vagus Nerve: It's not in your head, it's in your nervous system
This Masterclass will provide you with:
A didactic explanation of polyvagal theory (including a great chart you can use with clients)
An opportunity to participate in a hands-on exploration of the vagus nerve
An orienting exercise you can use with your clients
A guided movement practice
Lots of strategies to work with vagus nerve
Ways to titrate people's sensory experience
A deeper understanding of interception
An opportunity to learn with two amazing OT educators with a passion for sensory modulation!
This is a 90 minute masterclass. It will take place on Thursday, October 6 at noon Eastern Standard Time (New York/Toronto time zone).
Everyone who is registered will get access to the replay.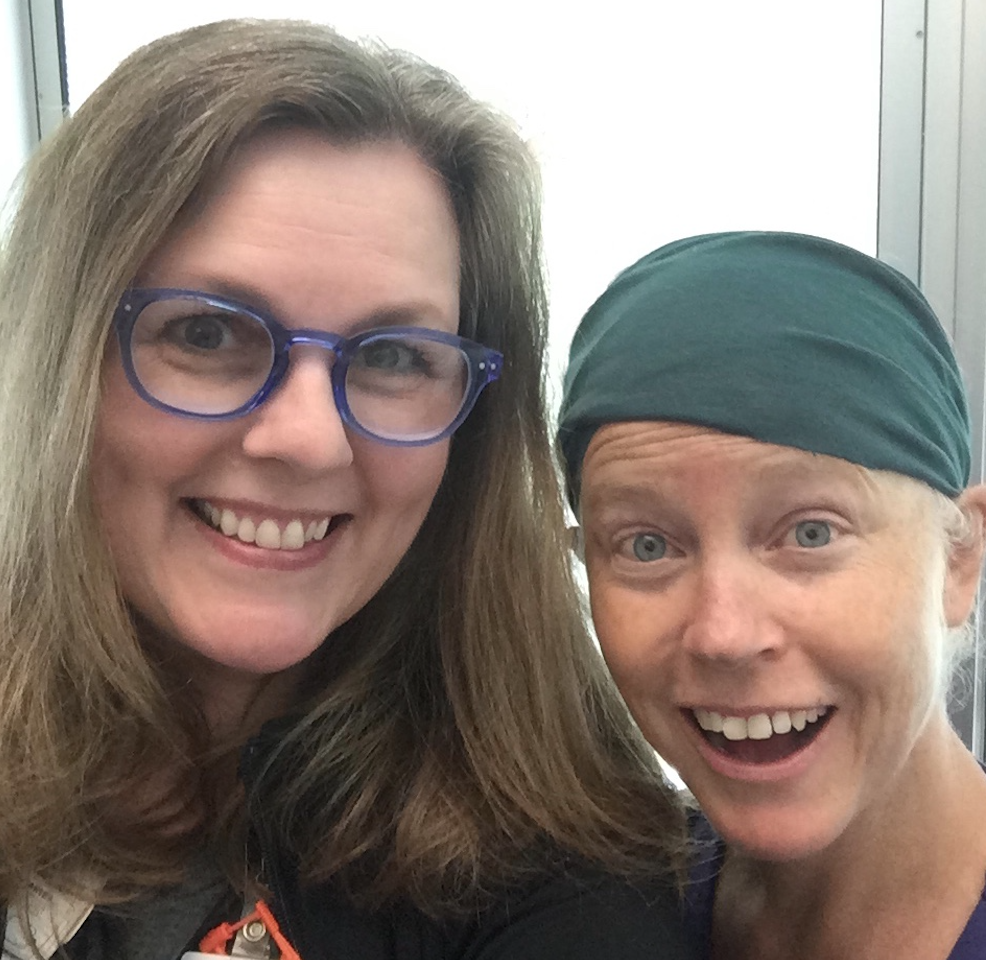 Meet Your Hosts

Megan Flood, OTR/L is a graduate of St. Catherine University's MAOT program, and brings to her occupational therapy practice a wealth of experience in the performing and healing arts. She danced professionally for over a decade, performing nationally and internationally, and was awarded a McKnight Fellowship for lifetime contribution to the field of dance in Minnesota. As a member of a hospital-based Integrative Therapies Department, Megan provided massage therapy and Reiki for oncology, palliative care, and surgical patients. Megan's love of movement and her commitment to facilitating a felt sense of safety inform her work with acutely ill inpatient mental health patients, and with clients attending outpatient programs. Megan is a Reiki master, a Global Somatics practitioner, and a Somatic Experiencing Practitioner.
Peggy Ninow, OTR/L, CHTP, SEP, is a graduate of St. Catherine's University OT program. She has additional certifications in Somatic Experiencing, Healing Touch, and Biofeedback. Peggy has worked with complex and chronic conditions for over 25 years. She brings to her occupational therapy practice extensive experience in the areas of trauma, sensory interventions, neuroscience, chronic pain, and autism. She currently works as The Sensory/Trauma Consultant at Regions Hospital. She believes that understanding the nervous system and the impact of traumatic events on the nervous system are critical components when assisting others in their healing process. Peggy uses hands on and verbal approaches to help strengthen and bring forth the inherent health and healing capacities of each individual. She utilizes the processes of Somatic Experiencing, Healing Touch, Qigong, Biofeedback, and other modalities. Her focus is to help each client become more embodied and experience life more fully. She also has the honor of providing Healing Touch Therapy services to Our Lady of Peace Hospice patients.